Dublin Tech Summit, ireland
SD Companies Will be attending Dublin Tech Summit in June 2022
The Dublin Tech Summit (DTS) is an international technology conference held in Dublin, Ireland. The first summit took place on 15 and 16 February 2017, at the Convention Centre Dublin in the city's Silicon Docks area.
The Summit is an annually held two-day occasion that unites the best worldwide pioneers in technology, development, and business to help shape the eventual fate of patterns and technologies.
The tech summit saw more than 10,000 participants in its first year alone, rapidly hardening its place as one of the greatest newcomers in the tech gathering space. Sessions pursue the eight center subjects of the gathering: The Internet of Things, Big Data, FinTech, Innovation, MusicXTech, Cloud Computing, Artificial Intelligence, and Cyber Security.
Collision Conference Toronto, Canada
SD Companies Will be attending Collision Conference in June 2022
The Collision Conference 2021 will be Canada's biggest technology conference to date.
Run by Web Summit, a company from Ireland that holds events across the globe, Collision hosts huge names in the business, academic, and entertainment spaces to talk about the role of technology in today's world.
The conference featured notable people, from Seth Rogan to Prime Minister Justin Trudeau, as speakers at the 2019 event. This year will be even bigger, with more people attending, and a more diverse speaker cast.
HANNOVER MESSE Chicago, USA
SD Companies Will be attending Hannover Messe in September 2022
Hannover Messe USA is where manufacturers come to discover the world-leading technologies they need to win amid industry disruption and transformation. It is the most comprehensive industrial technology tradeshow in North America showcasing the latest in IIoT/Industry 4.0, automation systems, artificial intelligence and more. Co-located with North America's largest manufacturing show, IMTS, HANNOVER MESSE USA delivers all the leading technologies, solutions and information companies need – across the entire value-added chain – to lead their industries today and into the future. 
HANNOVER MESSE USA is a buying show, where 92% of attendees influence company purchasing decisions in more than 100 countries.
Sd companies at gitex Dubai, United Arab Emirates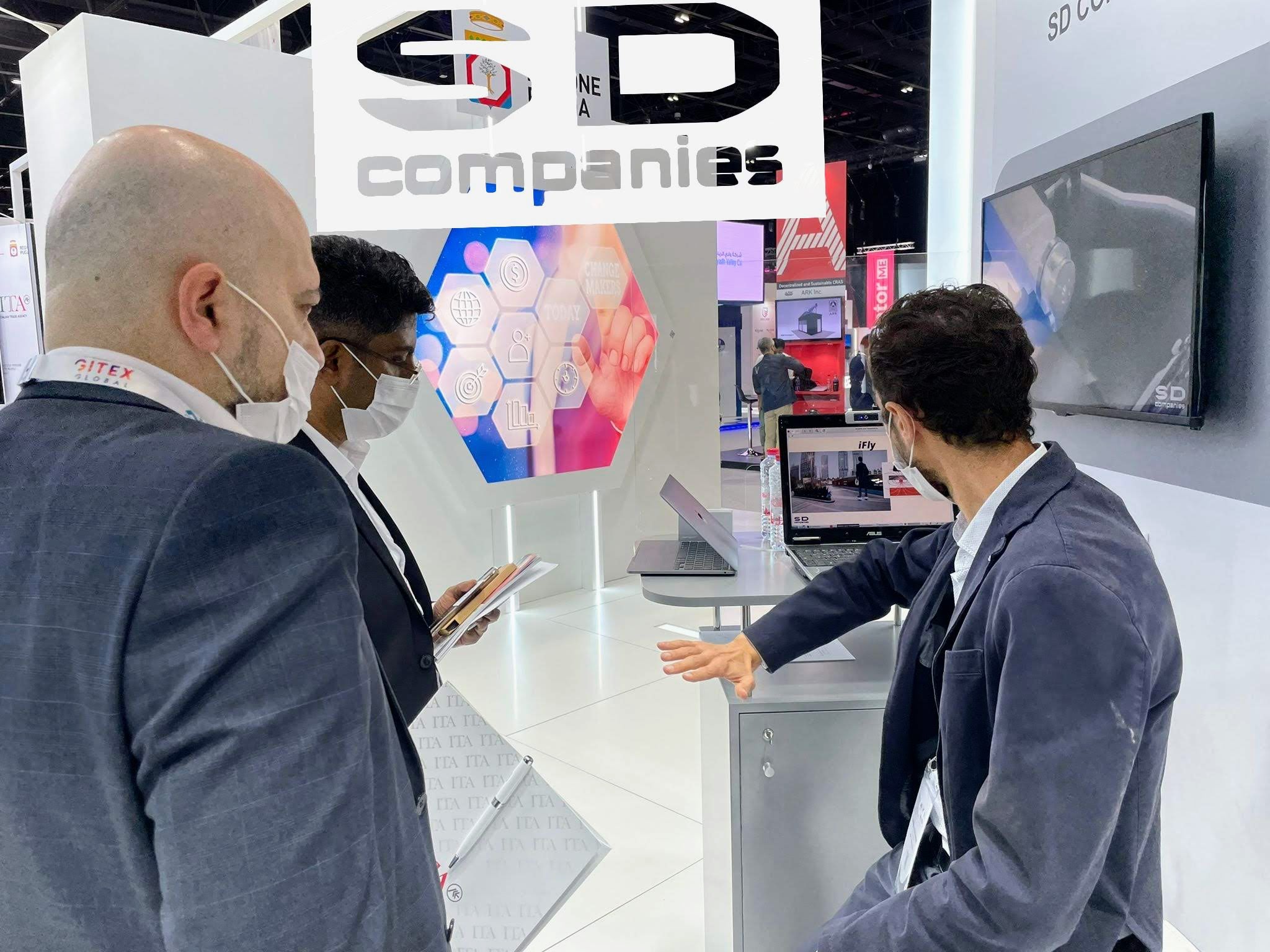 Gitex Global, dubbed as the world's biggest technology show, was organised from October 17 to 21 at the Dubai World Trade Centre.
GITEX ("Gulf Information Technology Exhibition") is an annual consumer computer and electronics trade show, exhibition, and conference that takes place in Dubai, United Arab Emirates at the Dubai World Trade Centre. Its exhibitions in the Middle East have attracted numerous participants, most notably in 2009 when Microsoft released Windows 7 with 150,019 people present.
The GITEX Shopper & Consumer Electronics Expo attracts ICT retailers and suppliers such as Gateway Group, Hewlett Packard Enterprise, 50 Cent, Etisalat, RedHat, and Dell. The consumer participants include IT professionals, technology enthusiasts, students and consumers as well as regional traders.
Gitex is continuing to emerge as the largest and the most impressive Information and Communications Technology (ICT) event of its kind in the Middle East.
SD COMPANIES AT MECSPE Bologna, italy
MECSPE is an international exhibition of specialised mechanics and offers a complete overview of all aspects of industrial production. The primary objective of MECSPE is to create serious and profitable professional contacts. Exhibitors will therefore have the opportunity to display their best products and services to equally specialist visitors that are genuinely interested in finding new production solutions and establish new partnerships. As well as the products on display, MECSPE also offers a full and varied programme of events which give visitors a chance to take an in-depth look into the issues that are of the most interest to them. More than 1960 companies have already taken part as exhibitors in the trade fair of the last edition, including 18 delegations of foreign buyers.
SD Companies at MWC Barcelona, spain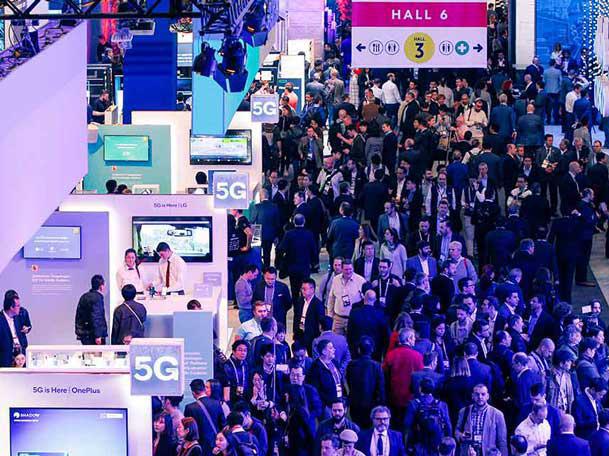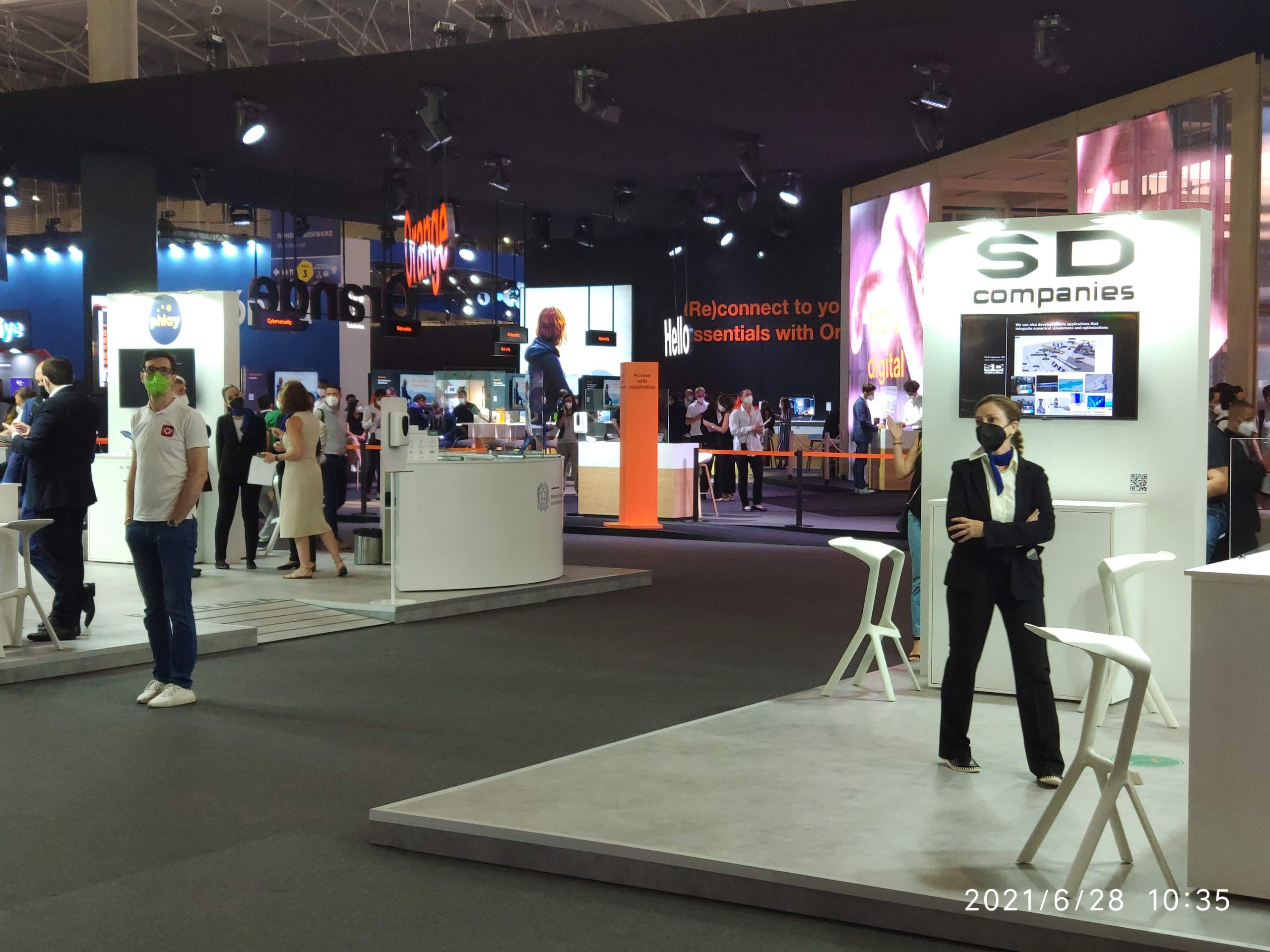 MWC Barcelona (Mobile World Congress) is an annual trade show organised by GSMA (Global System for Mobile Communications Association), dedicated primarily to the mobile communications industry.
The event is held in Barcelona, Catalonia, Spain at the Fira de Barcelona Gran Via, usually in February or early-March. It is attended primarily by device manufacturers, network equipment providers, representatives of wireless carriers, and the press, among others. Its annual attendance is generally around 100,000 people, while mobile phone manufacturers often use the conference to unveil upcoming devices.